Experienced People. Managed Processes. Successful Project Solutions.
SES is a cutting edge provider of IT consulting services. We emphasize best practices and industry standards to ensure our clients' needs are met efficiently and effectively. With more than 20 years in business, SES is the trusted partner of government and state agencies as well as commercial entities. Our passion for providing results is evident in everything we do.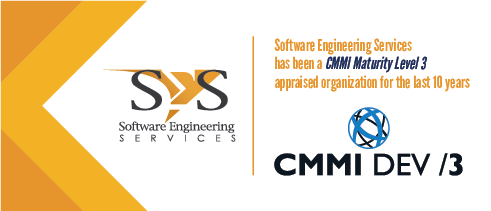 SES CMMI Achievement
As a industry leader in process improvement, SES is proud to announce we have successfully renewed our CMMI for Development Maturity Level 3 rating. SES has achieved CMMI-DEV Level 3 since 2006 and uses our hands on experience to partner with companies in all industries interested in accomplishing CMMI Maturity. SES is a CMMI Institute partner and well equipped to take your company and your people to the new level. Contact us to find out how.
SES is always looking for professionals to join our diverse team! We are a Service Disabled Veteran Owned Small Business and our corporate culture is one of innovation, inclusion and pride. Valuing our employees in something we take seriously and is apparent in our comprehensive benefits and compensation package. SES supports clients across industries and we have a variety of exciting opportunities.
July 31, 2018
SES has been selected as the winning contractor for the award... Read More
July 01, 2018
The DCRIOS contract was awarded to Cyber Systems & Services Solutions (CS3) ... Read More
MAKE THIS A REALITY FOR YOUR ORGANIZATION